Six good reasons to use aScope™ 3
aScope 3 Slim (3.8/1.2)
The ultra slim design makes aScope 3 Slim ideal for placing an ET tube ≥ 5 mm or a DLT ≥ size 37 Fr.
When connected to the aView monitor, high quality images make it easy to navigate and identify anatomical landmarks.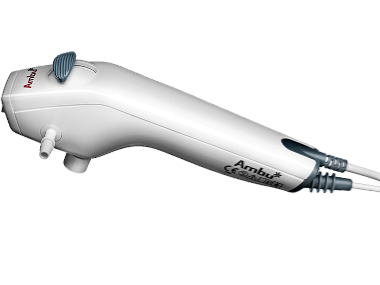 aScope 3 Regular (5.0/2.2)
The aScope 3 Regular is a flexible single-use videoscope ideal for a wide range of endoscopic procedures. aScope is always available, cost efficient and easy to use. It is sterile, thus eliminating risk of cross-contamination.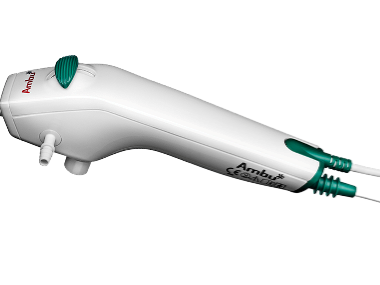 aScope 3 Large (5.8/2.8)
The aScope 3 Large has a working channel of 2.8 mm makes the it suitable for management of tough or large amounts of secretion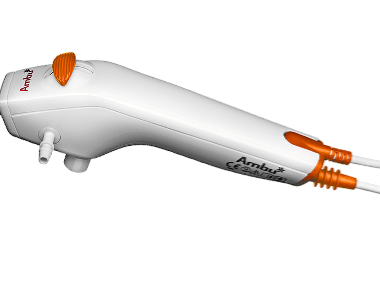 aView - high resolution monitor
Ambu® aView™ is a portable high resolution monitor that is compatible with all of Ambu´s single-use flexible scopes in the aScope 3 Family.